Sisters in Crime is an international organization of writers, readers, booksellers, librarians, agents, editors, reviewers and teachers interested in promote the professional development and advancement of women crime writers to achieve equality in the industry. The organization was founded in 1986 by Sara Paretsky with other women mystery writers and enthusiasts and now has over 45 local chapters around the world. Welcome to the Northern California chapter, and find out how to join us!
NOTE: Sisters in Crime National sponsors an annual research/scholarship award for emerging women writers of color. For information: http://www.sistersincrime.org/default.asp?page=EleanorTaylorBland
Sisters in Crime Norcal coming up in February:
Meet and Greet
Make your plans to meet on the first Saturday 6th February at noon – 2 pm, potluck at
Berkeley Public Library North Branch 1170 The Alameda-further details on Meetings and Events page.
 ***
Jan Burke, Public Lecture coming in March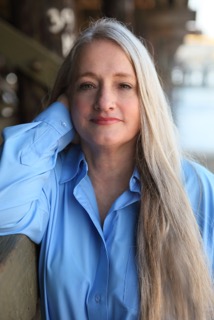 Photo Credit: Sheri McKinley Photography
EVENT: Author, Jan Burke, Public Lecture
WHEN: Saturday, March 5, 2016, noon to 2 p.m.
WHERE: The Telegraph Gallery Suite at Oakstop Workspace, 1721 Broadway, Oakland
Media FFI: Susan Shea, 415-557-5041
Crime Fiction Author Jan Burke to Speak on
"Forensic Science and the Writer"
Norcal Sisters in Crime Sponsors Program for
Writers, Readers
The northern California chapter of Sisters in Crime will host a two-hour program featuring award-winning author crime fiction author Jan Burke on Saturday, March 5 from noon to 2 p.m. in Oakland.
Burke, a critically acclaimed and national bestselling author of fourteen books, won an Edgar® Award for Best Novel, for Bones. She has written a dozen crime fiction novels, a supernatural thriller, and a collection of short stories. In 2003, she founded the Crime Lab Project to increase awareness of the need to strengthen forensic science in the U.S.
The program is free for Norcal Sisters in Crime members, $10 for non-members. Sisters in Crime welcomes writers, readers, librarians and anyone interested in crime fiction to become members, and guests will be able to join at the door on the day of the event. For information, visit the web site: http://www.sincnorcal.org/wp/
More information:
Program:
The presentation will include:
5 Things you think you know about forensic science but probably have wrong
5 Things you must know about forensic science as a writer and citizen
5 Ways forensic science can help you write a better book
5 Ways forensic science can ruin your book
5 Ways to learn more about forensic science if you are not an insider
The popular writer will also talk about her writing career, why and how she started learning more about forensic science, and the Crime Lab Project and how it got started.  There will be a question and answer period.
Location:
The Telegraph Gallery Suite at Oakstop workspace, 1721 Broadway (between 17th and 19th Street. The facility is two doors from the 19th Street BART escalator. There is a parking garage 1 1/2 blocks west on 17th Street. The space is wheelchair accessible.
Jan Burke Bio:
Jan Burke was born in Texas but has spent most of her life in California. She is the author of fourteen books and over thirty short stories, and served as the associate editor of Mystery Writers of America's Writing Mysteries.  Throughout her career of over 20 years, she has been published by and is grateful for the support of Simon & Schuster.
She won the Edgar for Best Novel for Bones, the Agatha for Best Short Story for "The Man in the Civil Suit," and has received numerous other awards and nominations. She has taught writing for the UCLA Extension's Writers' Program, the Book Passage Mystery Writing Conference, and in other venues. She has served as the Guest of Honor for Left Coast Crime, Malice Domestic, and other fan conventions. Her books and stories have been published internationally and have been optioned for film.
In 2003, her concern for the problems caused by the severe underfunding of U.S. crime labs led her to found the Crime Lab Project, which, through the efforts of writers, forensic scientists, television producers, and concerned members of the public, has worked to increase awareness of the need to strengthen forensic science in the U.S.. She has been honored by the California Forensic Science Institute, which included her in its Hall of Fame, and continues to serve on the CFSI advisory board.
She is a lifetime member of Sisters in Crime, and is also a member of Science Fiction and Fantasy Writers of America, MWA, the Authors Guild, and other organizations.