Sisters in Crime is an international organization of writers, readers, booksellers, librarians, agents, editors, reviewers and teachers interested in promote the professional development and advancement of women crime writers to achieve equality in the industry. The organization was founded in 1986 by Sara Paretsky with other women mystery writers and enthusiasts and now has over 45 local chapters around the world. Welcome to the Northern California chapter, and find out how to join us!
 Note to members: check the Members Only page for a SinC opportunity available until April 15!
Coming up next:-
April Meeting:
Special presentation by author and teacher, David Corbett, speaking on "Character, Not Coincidence: Motivating Plot Twists."
This one, you won't want to miss!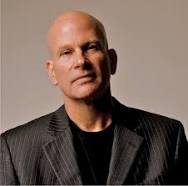 Saturday April 4, 2015
Noon-2pm
Potluck
Book Passage Gallery (in Annex)
Corte Madera